Testimonials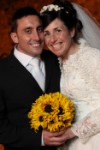 Yael Tzvia & Chaim Dovid Bauer
Oh my gosh, this is brilliant. We love love love it! Thank you so much for doing such a fantastic job. Mamash over the moon love it. I'm so sorry about all the extra work we created, but you should know you just made the happiest kallah. This album is brilliant, really love it. Thank you so much!!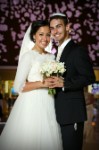 Yonatan & Aviyah Atkin
I just wanted to make sure you know - I'm obsessed with every single picture u guys captured from our wedding! Everything! For real!!!! I didn't get a chance to tell you because I wanted to formally thank you when we choose for our album and all, but really - I love them soooooooo much!!!! Thank you!!!!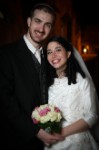 Erit & Yehoshua Rabinowitz
We especially cherish the photos from the Old City. Most people on their wedding night would not want to spend 2 hours with people they barely knew but Shmuel and his staff made us feel so comfortable and happy that it turned into an experience we will always cherish. Diamond Images' non-pushy, Anglo-centric service was a big boon for our overseas relatives who knew about the horrors of the "pushy Israeli" photographers Quality superb, captured special moments and a big plus that they were not watermarked. Thank you Diamond Images.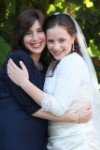 Yaffa Klugerman
Overall, a great experience, and I will continue to recommend you. Our daughter's wedding took place on a very hot day, but you were all extremely professional, positive, and reassuring. Despite the heat, you kept your cool. We appreciated that very much. The albums are absolutely beautiful and we have received many compliments on them. Thank you again for a job well done.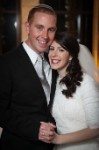 Miri & Gabe Homa
- we felt that you really met our personalized needs, wishes, and styles - you were absolutely a pleasure to work with on the day of the wedding- your and sarah's personalities were friendly, laid back, funny, calm, and smile-provoking. No stress whatsoever, and you made the experience simply fun! You also made us feel special by commenting often, "wow, this image is epic!", etc... you seemed genuinely excited about the pictures you were taking. - The fact that you gave us personal attention and saw our wedding as "Miri and Gabe's wedding" and not just "another wedding" meant a lot to us. And the fact that you still remember who we are is extremely impressive :) - We actually got all the pictures we wanted! What more is there to say? The family portraits from before the wedding and from after the chuppah were done in an organized, professional, but laid back way. We weren't rushed, and yet you still didn't forget or leave out any shots, and from speaking to friends, that is very unique. - Our album is the height of visual pleasure and professional digital photography. Not only did we get gorgeous images but the style of the digital albums is smooth, pleasing to the eye, not kitchy or overloaded, but just right. We recommend you to everyone!!! Yasher Koach and continue doing amazing work!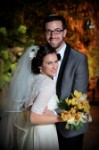 Adam & Simkin
Really fantastic. I especially want to note your "social consciousness". My parents are divorced and it's a bit of a sticky situation, and I don't think it could have been more elegantly handled. The fact that my mother was so thrilled by you is a good testament to how comfortable you made the family feel. Thanks a million! Cheers!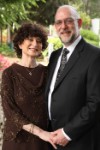 Phil & Shelly Stein
Shmuel - you and your staff have been great from the time we hired you right through the delivery of the finished product. We relive Sruli and Shira's wedding every time we view the album (the likes of which we have never seen before and this was our 3rd child getting married)...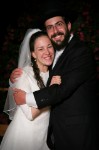 Rafi & Sarah
... I really just had to finally sit down and tell you how much our wedding pictures mean to us. I'm telling everyone ... how moved and incredibly impressed I am with our pictures. So...please know that every time I look at our pictures I relive the moments and the feelings---you captured the life of the wedding in each photo.... There is no real way to thank you. .... In the zechus of how happy you made Rafi and I, and all the other hundreds of couples out there, Hashem should continue to shower bracha onto your business and give you more and more opportunities to use your talent for simchas! All the best, Sarah and Rafi Nathan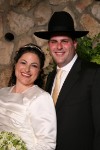 Heather & Rob Tzall
...I just wanted to take a minute to thank you for the amazing work you did for us at our wedding! You were most professional and did everything possible to make everyone, families, friends, Rabbis and Rebbitzens, feel absolutely comfortable (not an easy task).The pictures are stunning and my mother hasn't stopped watching the slide show. She says she still cries every time.Thanks to the two of you so much for making it possible for us to remember our special day in such a beautiful way! Much appreciation, Heather and Rob Tzall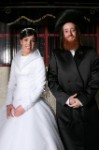 Shlomo & Chana Baron
Shalom Shmuel, I just wanted to take a moment to thank you for the absolutely awesome job you guys did for us on our Chasana! ... When I look at some of the photos and not only just the photo but the way you took certain ones and made little creative additions here and there, I just feel like you really captured the essense of the feelings at the Chasana - and therefore we have a treasure for us to keep forever. You worked on and on into the night with a smile always, and just the sheer quality and quantity of what you gave us is enormous! .... Some of the pictures, like the one with R Yom Tov talking to me while preparing me for the Chupa ---- PRICELESS!!!!!!!!!!!!!!!!!!!!!!!!!!!!!!!!!!!!!!!!!!!!!! You are Truly Hashems photographer! There is not even a chance in the world I would recommend anyone else! Thanks for everything and Hatzlacha Rabbah!!!!! Shlomo Eliyahu & Chana Shoshana Baron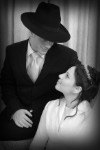 Michal & Leib Flisser
...It was a privilege having you as our photographers for our wedding. You were professional, easy to work with, and honest. Your photography exceeded our expectations. Each picture captures a different emotion and tells a different story. It is without reservation and with great pleasure that we recommend you to all our family and friends. Thank you so much for your personal attention and enhancing our simcha. Sincerely, Michal and Leib Flisser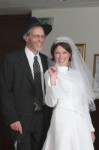 Eliyahu & Dvorah Kane
...Eliyahu and I felt compelled to write you a letter to express how completely satisfied we are with your photography!... Not only were these pictures incredible, but even the studio pictures; which for most photographers are flat out static, had such life and emotion in the people's expressions!...just like the artistic photos. The emotion that you seemed to capture was fantastic, that is what sold us.Your album packages were clearly priced. We were informed what we would be paying for and what we could expect. You let us know all the charges up front.Then the wedding day came. Both you and Sarah were prompt and in great moods. Throughout the whole day, you were both seamlessly working together, all the while being unobtrusive and polite. We and our guests hardly ever saw you. We were amazed at all the wonderful pictures the two of you captured!Having Sarah photograph me was wonderful. I felt that I could be myself because she was a woman. I wasn't nervous, and it showed in the pictures.Both of you have an uncanny knack to capture such raw and beautiful emotion at just the second it happened, as well as capturing the raw essence or attitude of everyone you caught on film. It is really incredible.Then a few weeks after our wedding we had a phone call and the pictures to pick out for our album. We had a tough time choosing which pictures to put in our album. Every picture had a story, great action, and beauty. I could go on and on, but I'm sure you have a wedding to go to! To put it short, you and Sarah are absolutely unreal! Hashem has blessed you both with overwhelming talent.Then a short time after we chose our pictures, we received our album. It was incredible.Not only are you a gifted and talented photographer, you are an artist as well. The album was put together beautifully. Way above and beyond our expectations. And then the bill for payment came. Guess what? It was exactly what you told us it would be - no hidden costs, nothing.Eliyahu and I will cherish this album for the rest of our lives. Not only did you capture the emotions of the chatan and the kalla on that very special day, you captured all our family and friends at their best as well.Any time I hear someone is getting married, I tell them to go to Diamond Images Photo first and give you a call, they won't need to call anyone else. May Hashem be with you in all that you do and bless you in all your endeavors. Warmly, Eliyahu and Dvorah Kane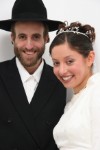 Gavriel & Rachel Horan
... Shmuel, we've been friends for many years now, and although I would have loved to have danced with you more at my wedding, I don't regret my decision in the slightest. Everything of the wedding night is a blur, and I can't remember who came to the wedding let alone who I danced with--but the photos are forever! If not for them (and of course for the fact that I have a wonderful wife) I might doubt the fact that I even attended the wedding! Seriously speaking, we just wanted to write to express our deepest thanks for what you did for us, for creating a work of art of such sensitivity and emotion that truly captured the magic of that night. We will never forget it. Life has its ups and downs and unfortunately sometimes we forget to appreciate every moment. Thanks to you though, whenever we need to we can open up our album and remember what life is all about. That night will be with us forever. Sincerely, your friend, Gavriel Horan

David & Moran
...Besides the pictures, I must really commend you for having been totally hidden during the whole wedding! I never felt your presence, as this was one of the most important aspects of the photographer to me. Often, they get in the way of the ceremony and celebration. This was not the case by you. Thank you again. David & Moran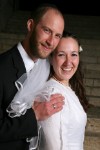 Geoffrey & Hila Handler
...Hila and I want to thank you profusely for the beautiful work you did taking photos and putting the slide show together. It exceeded all our expectations.You have a true gift and talent for photography and it's clear how much love is in your work. ... Shalom and best regards, Geoffrey and Hila Handler
Soffi & Isaac Sutton
...We just got everything last week we are trilled with it. We love every single picture and the more we see them the more we appreciate the work you did!!!! So we hope from the bottom of our hearts that all the referrals that come from us will be successful, you deserve it....Thanks again and good luck, Soffi and Isaac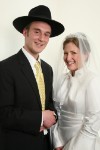 Jacob & Adeena Winkler
...I remember going through the photos with my father, also a photographer, and over and over again he said things like, "This was very well done. He captured the mood. That's a difficult shot and he really pulled it off. Excellent choice of lense and film. He really knew what to look for. These are superb..." It was a pleasure working with you--when we needed to hasten to be on schedule, you were accommodating and efficient. When we had special requests you honored them without question. ...And you did all this with great sensitivity and wisdom. During the wedding we barely saw you, but you saw everything. Thank you again for your wonderful work. Jacob and Adeena Winkler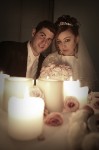 Ryan & Miriam Stein
...We received the album - absolutely fantastic! My wife and I love it!! amazing work, quality, design :)...Thanks Ryan & Miriam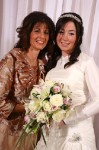 Susan saffer
... The pictures you took and chose were just fabulous. You and your assistants were so unobtrusive at the wedding and I just want to send a huge thank you to you and to them for everything. We couldn't be more pleased with it all. With best wishes, Susan saffer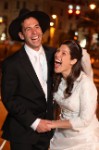 Michael & Sharon Abitbol
Shmuel,Thank you so much! The pictures are absolutely beautiful!!! We are very happy! Michael & Sharon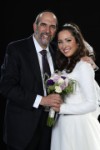 Asher Resnick
It was a real pleasure to work with you. You are a professional and a mentch. Thank you.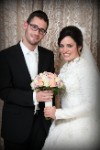 Miri & Shaya Freedman
thank you so much! the albums are stunning! we love them! we really appreciate all the hard work that was put into it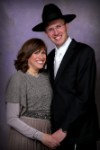 Chana Ginsberg
We would like to thank you so much for being such an integral part of the simcha. You were all extremely patient, and always spoke to everyone with a smile and lots of good humor- even to the nervous mommy of the chosson!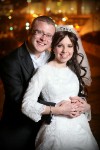 Abba & Peninah Cohen
... We want to thank you so very much for the absolutely stunning pictures from our wedding! Each time we look at them we are reminded of the absolute beauty and simcha of that day because of your amazing skills were able to capture it all. You brought such joy to our special day! And of course for the family pictures you took just a few months back. They bring out such beauty in our daughter. We love looking at them and seeing what an amazing job you did at capturing our happy little family! We look forward to taking more pictures with you in the upcoming future. We love Diamond Images! Thank you again for all the beautiful pictures that grace our walls! Abba and Peninah Cohen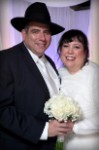 Rochel & Ahron
Beautiful, beautiful, beautiful! ... just like a fairy tale Thank you so much!!!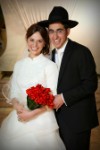 Josh & Tehila Gabay
Thanks a million we are so excited YOU ARE FANTASTICALLY TALENTED - we were looking at them and mammesh felt like it was our wedding again. Thank you so much for capturing some of the most important moments of our lives. Josh and Tehila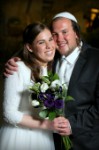 Judy Goldberg
...Thank you so much for all the pictures! You were amazing at the event; The pictures are beyond beautiful!! So I would first like to thank you for doing an outstanding job at our children's wedding. (Chana and Hanania's wedding)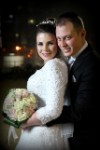 Yeshayahu & Dominique Sulzbacher
We really really loved the photos, from the angles to the lighting and the shadows- but especially the wide range of memories we now have. Thank you again for everything, Yeshayahu and Dominique Sulzbacher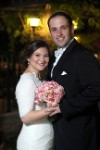 Dina & Adrian Javaherian
I must tell you that these are the most magnificent pictures I have ever seen. I know a bit about photography, as does my business partner, and we were both very impressed. My daughter definitely made the right choice. Kol Hakavod! Yours, Stuart Rappaport (Father of the Bride)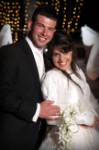 Shalom & Ayala Golumbo
Thank you soooooo much!!! we didn't get to look at all of them, but what we did get a chance to see is AMAZING!!! we are obsessed!!!! It's a day after the wedding and It's really important for me to just tell you what an amazing job you did!! You were so sensitive to everything that was going on…and such a pleasant to work with. every thing about you and your crew was such a pleasure, and I just wanted to thank you for that!!!! may we only meet in many more simchas together. Alana Duchin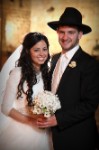 Netanal & Sarah Reiss
Please accept the Bendahan & Glazer Reiss' family genuine & heartfelt thanks for your conscientious direction & assistance. We feel your participation in our simcha contributed greatly to its success! May Hashem bless you that you productively continue in this beautiful mitzvah of enhancing smachot as long as you enjoy it.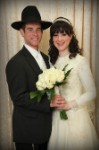 Ahron & Avigail Klatch
We continue to appreciate your work and how you run your business! We just used a Chicago photography co and there is no comparison in both quality and caring! Thank you for doing such a great job on Aaron and Gali's wedding! All the best from South Bend, Indiana, The South Bend Klatch family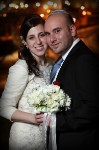 Paula & Yoni Weiss
Thank you so much! We feel like we are re-living the simcha by looking at the pictures! It has been such a joy to work with you all and we had a blast with all the photographers at our wedding. Paula and Yoni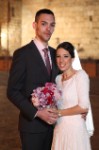 Dan & Elisheva Ovadya
I just have one word- Amazing!!!!! Thank you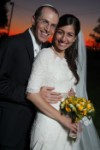 Sara & Glen Weinberger
I meant to tell you, when we were visiting our families in chu"l, we gave our parents their respective albums. We received so many compliments on how great your photography and the album were. One of my in law's neighbours was over, and apparently he used to own a company that oversaw wedding photography (he boasted that his company had shot over 2000 weddings in one year). Needless to say, this man has seen his fair share of albums. He approached me, unprompted, to tell me that our album was one of the best he's ever seen. My brother, who was not pleased with his own photographer, kept raving about how your guys were everywhere (and he loved your wide lens!) and knew how to take great shots. Thank you for your great work and thank you for the graphic designer I sat with to make the album as amazing as it is! Sara Weinberger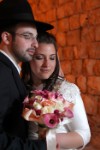 Tali & Gaby Perrin
Firstly, we just want to thank you again for the most beautiful photos which we are so enjoying. Every time we take a look at them, we are transported back to that most magical day of Gaby and Tali's wedding and your fabulous photos will keep those memories alive for ever. We especially love the ones taken after the wedding at the Kotel, which are of course super special. My kids all know that I usually place myself at the end of a group, so that I can cut myself off the photos, but you are the first person to take not just one, but many photo of me that I actually like :). Each of the sections are stunning and we have many many favourites!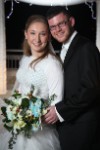 Ellie & Ben Menora
A huge Mazel Tov to you for breaking the Fabian photo curse. Your pictures are stunning and Debbie has signed up about 10 new clients for you. She took them to a Bar Mitzvah last night and was showing everyone!!!!!!!!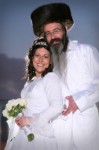 Shmuel & Rachel Tzipporah Avrahami
Thank you so much for everything! We absolutely love the album, and our family loved the smaller albums we ordered as well. So, a special thank you to Talia not only for amazing photos, but also for your hard work putting all the albums together so beautifully. Shmuel admits that pictures are a thing for him since he loves photography himself, and he hoped that the pictures would be to his liking. Both of us were thrilled beyond our expectations with the pictures from the wedding. Thank you again not only for gorgeous and skilled photography, but also your excellent customer service. There is no one else to go to for photography in Jerusalem! Shmuel and Rachel Tzipporah Avrahami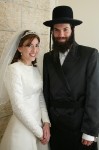 Shmuel Moshe & Kyla Schwarz
I Heart Shmuel Diamond and Company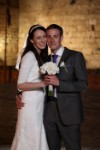 Naomi & Daniel Myers
When my husband and I were looking through the photos from our wedding and watching our video, we could not understand how you got such beautiful coverage as we don't remember seeing you most of the time! The unobtrusive, friendly nature of your staff has lead us to highly recommend you to our friends who are looking for photographers in Israel. Our album is gorgeous and we particularly appreciated your assistance and advice with regard to choosing how many pictures of each part of the wedding should be included in the album. Many of our other friends who got married around the same time felt so overwhelmed by their thousands of pictures and asked to borrow the sheet that you sent us to help us choose. Thank you for giving us the most beautiful way to remember our special day!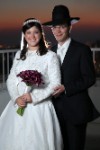 Alon & Gavriella Wagenheim
We have 4 married children. While all our photographers were good, you were awesome~! The images are wonderful & we will always treasure them! (And, they were even delivered ahead of schedule!) Thanks!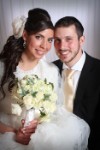 Ari & Gabriella Kayser
You really do offer a fantastic service and are changing the shape of the market in Israel and bringing something really beautiful. And with Shmuel as the leader, this could be huge...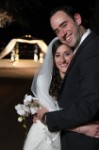 Sophie & Neriyah Oren
Incredibly fun caring and professional staff. I Recommend you all the time and will continue to!!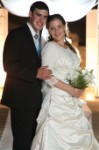 Sarit & Tuvia Newman
We had a wonderful experience with Diamond images at our wedding. We have recommended them to all our friends and have seen them again at other occasions... Overall, our experience was superb.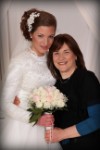 Malka Leader
As you can see we were thrilled-i kept meaning to write a letter of thanks The unique experience of marrying off a precious daughter was made more special by you and your staff-the pictures capture the emotion and beauty so perfectly - I really have no words to express my gratitude sufficiently. Thank you to all of you-from amazing Feigy whose presence really added to the day-as well as her gorgeous pictures- to Shmuel -Thank you for your patience and good humour through everything - even when dealing with a large Israeli family who each had his own opinion. Thank you again Malka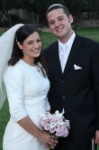 Moshe & Shana Rapps
You guys are the best. I always recommend you to everyone I know that is getting married. Keep up the great work!
Chana Miriam & Mordechai Schulgasser
It was really a great experience and we will always be grateful that we have such wonderful wedding pictures. The lady photographer was so friendly and nice and really helped me stay relaxed. THANK YOU!!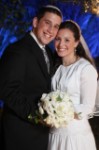 Noah & Elysheva Zivan
One year later and still love looking at the pictures!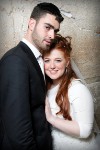 Rivka & Yedidyah Friedman
Thank you so much, the pictures are so amazing, we are delighted with them.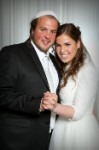 Chana & Hanania Weissler
We just went thru the album!!!! IT'S AMAZING!!! You did such a good job with deciding what goes where!!! We're really happy with it, thanx so much for everything and being so accommodating!! Chana and Hanania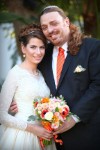 Sarah & Maor Berkover
The pictures are beautiful and I think we are totally overwhelmed picking pictures for the album.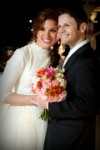 Noah and Rochel Kaila Segal
Dear Shmuel, Rochel Kaila and I just wanted to thank you so very much for the outstanding photography you did for us at the wedding. Everything ran so smoothly, and you really helped put us in exactly the right mindset for our big day. We literally could not be happier with the photos you took and the incredible album we now have with us, and will have with us for our lifetimes together, Bizrat Hashem. The few people who have seen the album and the photos within remarked how truly and usually well done the photos were. We just said that they'd have to go to Yerushalayim for such top notch artistry! Thanks so very much for making it so special for us, we look forward to passing your name along to anyone who asks. Sincerely, Noah and Rochel Kaila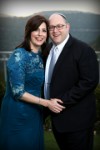 Adina & Elimeir Maltz
Shmuel, it has been a pleasure working with you both personally and professionally! You did a great job preserving the memories from our children's wedding! We relive the experience each time we view the beautiful photographs! Many thanks Rena Rivka Maltz (Elimeir's Mom)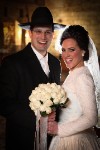 David & Racheli Epstien
Hi Shmuel! I hope you still remember us! We sure can't forget you, after the wonderful pictures you took from our wedding as well as being so fun and nice to us all the time...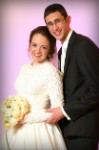 Yitzy & Rachel Goldstein
Thank you so much for the unbelievable wedding pictures! You really captured the emotion of each moment and we are excited to choose pictures for our album.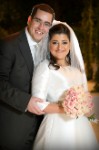 Aron & Orlee Gillis
Hi Shmuel, How are you? We just wanted to be in touch to say a massive thank you for all your hard work on our wedding day. We have both had experience with grumpy photographers from our siblings' weddings and with you it could not have been more different! The photographs were an absolute pleasure for both of us as well as our families and it really took the pressure off at a time which can be very pressured! Thanks again and Kol Tuv! Aron and Orlee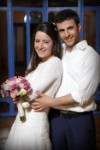 Rafi & Penina Ellis
Dear Shmuel, Thank you so much; it was such a pleasure working with you - Yochanan genuinely added to the amazing time I had at the wedding and we love the pictures too. Thanks, kol tuv, Rafi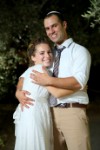 Tova & Shuki Israeli
Thank you for the wonderful pictures. We're so happy we chose you as our photographer!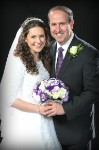 Talia & Reuven Kirshner
Shmuel, I just finished downloading and viewing all of the pictures. Wow! What can I say? They are simply spectacular! You have created such beautiful memories of such an incredible occasion. Thank you for everything!! Brian K. Allen (Talia's dad)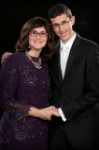 Yitzi & Rachel Goldstein
..."2 thumbs up", we are very happy! Dawn Goldstein (Yitzi's mom)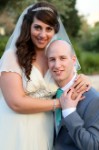 Ricci & Rachel Stein
Hi Shmuel, Hope you're well. Just to let you know, we picked up the album today from your cousin Muriel, who lives 5 minutes from us. It's absolutely stunning. We love love love it! Thank you so so much for capturing the most perfect day in our lives so beautifully for us. And exactly 9 months to that day (tomorrow) later we finally get to re-live that day, thanks to you. The baby is due tomorrow, unlikely to show up tomorrow though, but excited to share the pictures with her too!!!! Thanks so much again. And we will for sure be hiring you to take the pictures in Jerusalem in 12 years time for our little girls Bat Chayil!!! See you then! Rachel and Ricci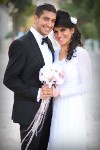 Gilad and Racheli Keder
Hi Shmuel!! Thank you so very much for the pictures, they look incredible Baruch Hashem! I didn't expect anything else! We've basically looked through all of the pictures. They look amazing and you captured some really special moments of us with our family and close friends. B"H. Some great shots, angles, lighting effects and more,completely thrilled. Kol tuv and gut shabbos, Gilad and Racheli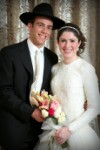 Tamara & Yitzchak Goldman
Thank you very much for all the hard work! Love the pictures:) Tamara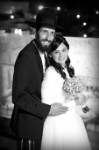 Moshe Chaim & Rivka Eade
Thank you so much the photos are beautiful!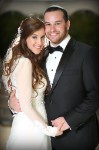 Ezra and Momi Kaplan
...thanks so much for the amazing pictures. Going through them was fun and moving. You guys are amazing!!! Thanks Ezra and Momi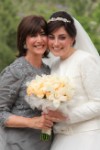 Rebecca & Binyomin Hachen
My daughter LOVES her wedding album, thank you for working with her to create the perfect album. all the best, Adar sameach Evey Margolies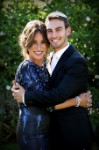 Yonatan & Aviya Atkin
I went thru your magnificent pictures from the wedding! Your talent never ceases to amaze me! U snap and u create magic!!! It's mamash a gift from Hashem! Yael Atkin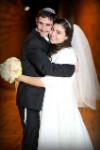 Ayala and Eli Waltuch
Hi Shmuel, How are you? After Rena and Mednick (Daniel's) wedding a couple of night ago, Eli and I were discussing how nice it was to see you, and reminiscing about our own wedding experience and how great you were as our photographer. So I know it may be a few months overdue, but I wanted to say thank you for your amazing work at our wedding, and with all the work that came after it. You take truly amazing pictures, and were so great at listening to us, and meeting our needs. Beyond that, you are a true mench, and an absolute pleasure to work with. We insist to all of our friends that they MUST use you as their photographer! Thank you so much, and we look forward to seeing you at many more smachot! All the best, Ayala and Eli Waltuch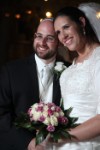 Daniella & Moshe Halpern
First, let me say that everyone who has viewed the pictures concurs that your work is superlative. For that, i thank you profusely! I gave the pictures I ordered to the correct people, and everyone said, "WOW!"... A positive response to the pictures! WONDERFUL!! ... YOU DID A FANTASTIC JOB!... Thanks, Barbara Litt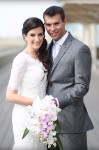 Tova and Simon Bentley
WOW!! Thank you!! We looked at some of the pictures, they are AMAZING!! We can't wait to enjoy the rest of them after shabbat!! This is very exciting, thank you very very much! We really appreciate all your hard work. Good Shabbos. Tova and Simon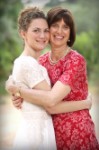 Yael & Shimon Fund
Hi Shmuel, The pictures are just beautiful!! Thank you so much... Suzy Fund (mother of the kallah)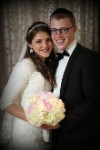 Sheina & Aharon Michaels
We wanted to thank you for really being an amazing photographer on our wedding day , you were so calm and patient and amazing to have around... We love love love our pictures! Aharon and Sheina

Yehudah & Leah Finn
Dear Shmuel, Just finished my first quick viewing of the photos, and don't mind admitting - I cried,! you have managed to capture so much of the emotion etc. that was going on.( now after the event there is no need for a stiff upper lip!) The pictures are just amazing, thank you so much Jeremy Finn (Yehuda's dad)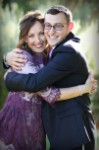 Yehudah & Leah Finn
Wow wow what amazing beautiful photos!! thank you all so so much! we are enjoying them over and over again! thank you love Jeremy Ruthie and co (Chosson's mom)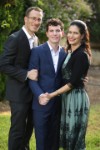 Binny & Batya Sundy
Have just quickly flipped through the pictures until after the chuppa, and they are really really great. Lots of terrific shots. Thank you so much - shabbat shalom. Len Sundy (chossons dad)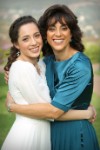 Binny & Batya Sundy
Hi Shmuel, Thanks so much for the photos. They are magnificent... All the best, Mandy Berzack (bride's mom)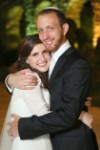 Liat & Akiva Buckman
Hi Shmuel, The pictures are amazing. We cannot thank you enough... Thanks so much again, Liat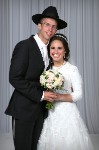 Shifrah & Yaakov Coates
Shmuel, The pictures are breathtaking. Thank you Estee Coates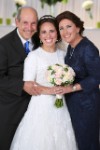 Shifrah & Yaakov Coates
Hi Shmuel The pictures are GORGEOUS!!! BH We are over the moon with happiness with all the pictures and the couple. G'mar Chatimah Tova Thanks, Maggie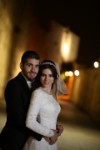 Bassy & Eitan Nager
Thank you so much for doing such a magnificent job on our wedding. Your entire crew was really amazing. It was such a pleasure to work with all of you.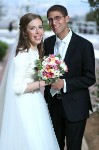 Molly & Aaron Rosenberg
Hi Shmuel, Thank you so much for sending the pictures- we LOVE them!! We're so excited to start looking through all of them and making our album... Thank you so much! Molly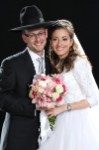 Zvi & Adina Gutterman
Wow. You absolutely smashed it mate. We are absolutely delighted with the pictures. You captured the magic! Dovid Sipper (Adina's dad)
Zvi & Adina Guttermann
Thank you so much you did a great job,we love the pictures. It makes us live the wedding again. Thanks again. Adina Guttermann (Sipper)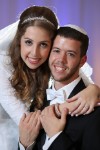 Rachelle & Lavi Dworkin
Hi Shmuel, Thank you SO much for such a fantastic job last Thursday at Hadar Dimol. We had such a good experience with you (we cant stop telling people how important a good photographer is and how we are so happy we chose you) and we can't wait for the pictures!! Shavua Tov! Rachelle Kuperstok (Dworkin)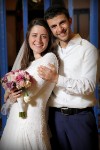 Rafi & Penina Ellis
Hi Shmuel, Thank you so much for the beautiful album. We love it. The emotion and artistry of the photographs is really very very special . My mother in law literally had tears in her eyes when she saw the album. I already told you how much we enjoyed the wedding and the photographs on the day but now I can add that Devorah Malka was an absolute pleasure to work with - she is not only very talented but incredibly patient and generous with her time and energy - she accepted all our of our many comments and changes and produced an album which is a true work of art and we are absolutely delighted with. תזכו למצות - a very special zechut indeed to be so mesameach, Rafi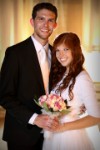 Shev & Haysha Zacks
I wanted to thank you for our album - we really love it. I also wanted to tell you that your pictures were very meaningful to us, as my grandmother passed away a few months ago, and the last pictures that we have of her are from our wedding. Everyone in my extended family has been sharing and printing the pictures of my grandparents - dancing together, smiling, surrounded by family - and we're very grateful to have them. Just wanted to let you know how much they were appreciated. Thanks again :) Shabbat Shalom, Shev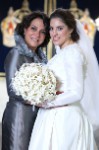 Eti and Ethan Gipsman
The pictures are spectacular and mamash bring me nachat just looking at them!!!!! Tamar Abell (Eti's mom)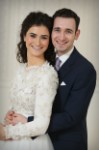 Mariasha & Leo Lachs
Thank you for the most amazing photographs of Leo & mariasha! Too much choice. Debbie Lachs (Leo's mum)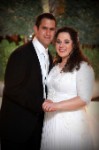 Yael & Rael katzeff
We are so so happy with our album – thanks to you, Shmuel, Devorah and your team! Two years later and we feel like we just celebrated again! A pleasure to work with you, your service and quality never cease to impress. All the best of luck Rael and Yael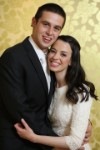 Leor & Rena Rapps
Thank you thank you!! So gorgeous!!!! You were a pleasure to work with. Amy Bierig (Rena's mom)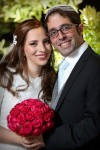 David & Melanie Simon
Hi Shmuel, First and foremost, thank you! We were delighted to see the photos you took of the wedding and can't stop looking at them! It was also a pleasure to work with you! ... Many thanks again, Danielle Gross (David's mum)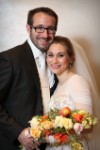 Ben & Carly Pask
Awesome, thank you. Fantastic photos, by the way - we're going to struggle to get it down to 180 for our album! Ben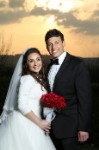 Levi & Ruchama Haller
We both love, love, love all the pics. sifting through them these days... you're awesoome!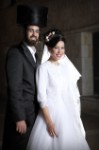 Chaim & Atara Gottesman
Hi, We were looking through the album and had the best experience. We loved the pictures, and felt like we were reliving the wedding. The pictures really convey the emotion and are so beautiful! We were also really impressed by Devora Malkas professionalism and patience-it was a pleasure... Please send our thank you to Yochanan Katz, as we dont have his email, he did a great job. All the best, Chaim and Atara Gottesman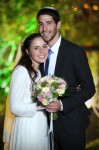 Eliad & Racheli Ben-Haiem
Hi Shmuel, Thank you for the stunning photos. It was hard for me to choose only 120 – They were also so special. Thank you, Jacky Ben-Haiem (Eliad's mom)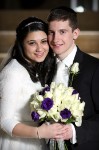 Ariella and Josh Prais
Thanks so much for taking the pictures of the wedding they were literally the best photos ever!!! Everyone has said how amazing they are and we have recommended you to everyone we've spoke to!! We have pictures on our wall and didn't get canvas like you said- they're really stunning prints!! Thanks again! We're beyond excited for the album!!!!!!! Ariella and Josh! :)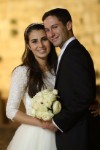 Arielle & Yoel Felsen
Thank you so much Shmuel! It's so nice to have few pictures the day after! You are amazing!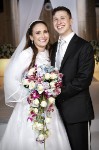 Rachel & Avrumi Grunwald
oh my are they GORGEOUS!!!! I am speechless! Incredible!! I looked at the Diamond selection, wow!!! Thank you!!! Mrs. Grunwald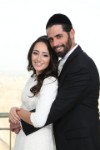 Rachel & Eliyahu Chait
WOW! WOW! WOW! YOU ARE AWESOME! Thank you I don't know how you did this!!! Thank you! Sam Septimus (father of the bride)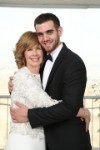 Rachel & Eliyahu Chait
Your pictures are awesome!! I've never seen anything like it! Thank you so much! Paula Chait (mother of the groom)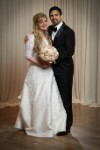 Michelle & Jake Friedman
Unbelievable! You captured the entire story in those pictures. Every unique nuance. Thank u so much. Ronna Friedman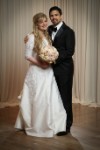 Michelle & Jake Friedman
AMAZING BREATHTAKING FABULOUS BEAUTIFUL THANK U, Aliza Finestone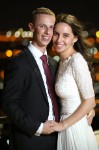 Alon & Zoe Tal
Thanks so much!!!! Pics look amazing!!!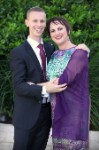 Alon & Zoe Tal
Hello Shmuel Thank you so much for your magnificent photos. We were so excited to receive the slideshow the morning after the wedding. Do you not sleep? So many people have viewed it & say that they felt like they were there. I've watched it so many times & I still cry. I'm sure you're not surprised – I seemed to be crying in quite a few of your images. You really did capture emotion. Many thanks, Derryn Tal (Alon's mom)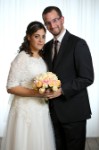 Adina & Netanel Kestenbaum
Hi Shmuel, We finally got our parent album for Adina and Netanel. It was well worth the wait. The album came out great. We couldn't be happier. Thanks so much. Great job. Elia Weixelbaum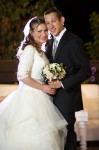 Jess & Elchanan Fass
Unbelievable!!!! I need to look at it a few more times to be able to take in all the amazing shots! Thank you so much, Batsheva (Elchanan's mom)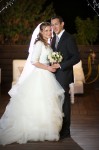 Jess & Elchanan Fass
Wow! Wow! Wow! I'm speechless! I love every single shot. Thanks so much for helping us capture the day! Jess Fass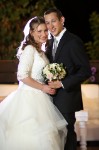 Jess & Elchanan Fass
Unbelievable! Thank you for this Erev Shabbat Treat. You captured such stunning moments. Shabbat Shalom Fantastic! Yehoshua Fass (Elchanan's dad)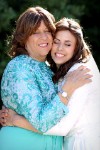 Danny & Elana White
Dear Shmuel, Thank you for the photos. They are beautiful, we are enjoying them and BeH will enjoy them for years to come. Yasher Koach. Chaya Duchin (Elana's mom)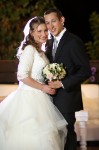 Jessica & Elchanan Fass
Hi Shmuel, I just uploaded the pictures for our album. There are so many pictures we love. Narrowing it down to 200 was incredibly difficult. Thank you for exceeding our expectations. Shabbat Shalom! Best, Jessie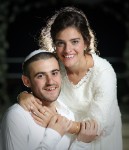 Yacov & Naomie Finn
ok so I have now watched the same day slideshow for the 10th time! just amazing! All my family from London said that they have never seen pictures that capture the moment(s) like these. Carry on bringing Simcha to all your clients until 120 in good health and happiness Thanks Jeremy and Ruthie (Yacovs mum & dad)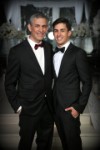 Eli & Sapir Mendlwoitz
wow wow wow You have taken my breath away and I am in tears. I am supposed to be working now, but cannot wait to show everyone this slide show Thank you very much, best photographer I have ever had (fifth wedding) Abbe Mendlwoitz (Eli's Dad)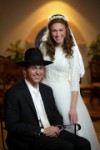 Zev & Esti Cohen
Thank you so much. It is beautiful. You captured moments. You did a phenomenal job. And you were a pleasure to deal with. Aviva Lubling (kallahs mom)